Go Chaatz Catering
We all like to say we're gathering for a business meeting or a celebration, but chances are good, we're mostly there for the food! The way that humans gather around food is a good and beautiful thing, and at Go Chaatzz, we're thrilled to make your event's menu worth talking about. Indian cuisine lends itself beautifully to hospitality because it's friendly to a wide range of diets, including vegetarianism. In fact, Go Chaatzz specializes in Jain food, which is one of the strictest vegetarian diets in existence. Let us cater your event, and everyone will have a delicious experience!
Customize Your Menu
Whether it's a family reunion or an office party, it's possible to delight every attendee when you let us handle the catering. We personally collaborate with you on the menu to ensure incredible flavors that fit your budget. Thanks to the fact that our locally sourced ingredients are both delicious and nutritious, you'll have a menu full of rave-worthy dishes your guests will love — no matter what they choose. Depending on the theme of your event, we can make the menu casual or formal. It's all up to you!
Learn More
As a host, you need a strong team behind you. Let us handle the food, and we'll make you look good. Your guests will have a great time, you'll be able to relax, and we'll give you more than your money's worth. Contact us to get started!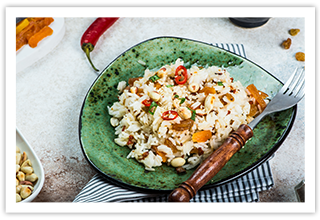 Learn more about out our catering menu
Click the button to view our menu